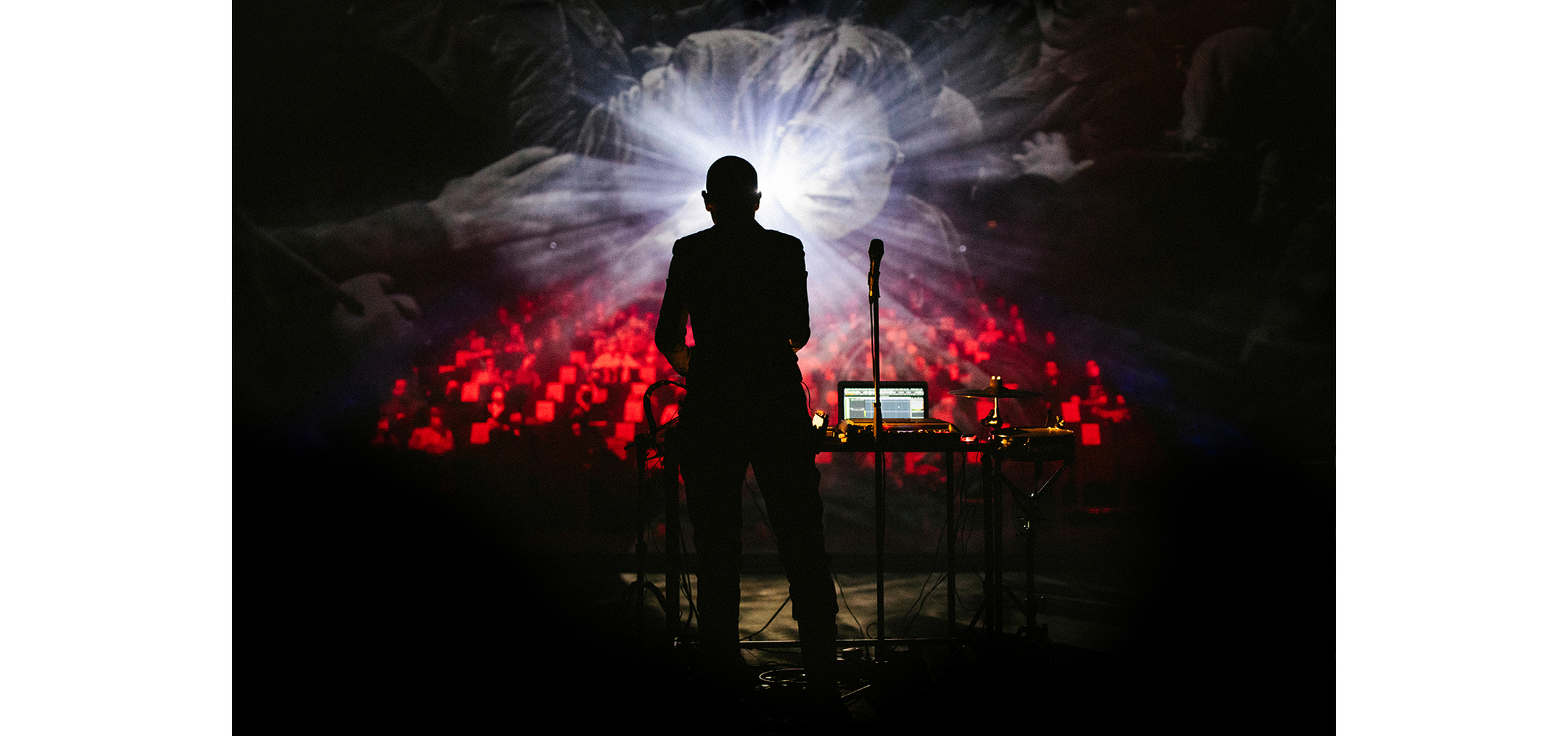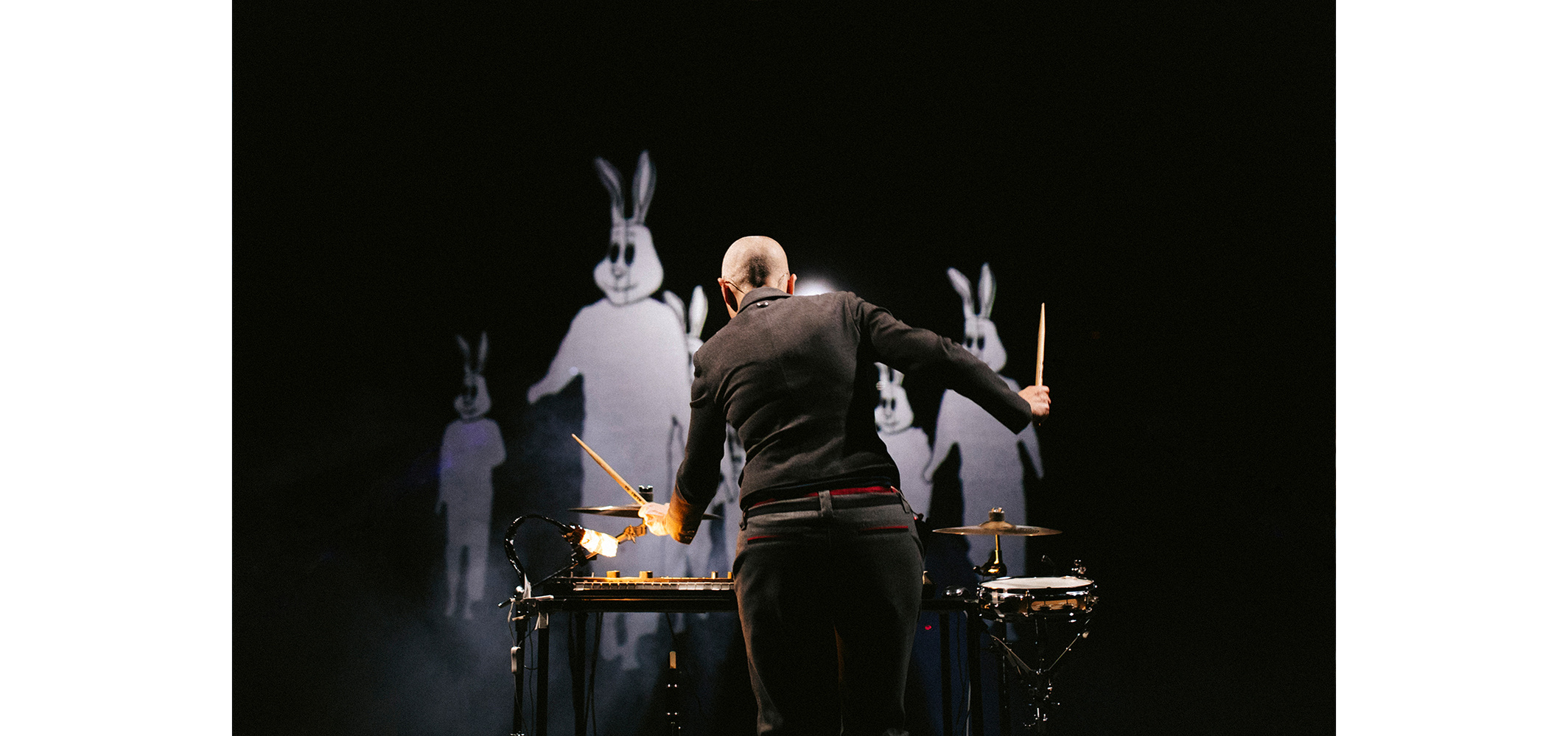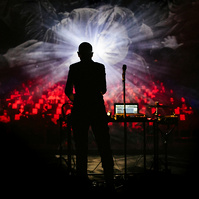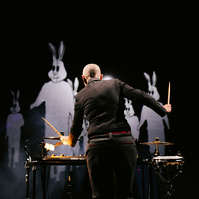 Mercedes Peón OSMOSE
OSMOSE is the first hybrid piece by Mercedes Peón, an audiovisual, performative and musical scenic piece.
The protagonists are the women workers of the Pontesa factories and the galician canneries, people who come from self-sufficient microhabitats, where pre-gender bodies lived in collective creation agreements.
Peón's performance is also a collective dialogue through images from her personal archive together with the visual work of Peque Varela, the narrative of the film Nación directed by Margarita Ledo Andión, and the lighting design made by Laura Iturralde.
Mercedes Peón, original idea, musical composition and performance/ Peque Varela, stage direction and visuals / Laura Iturralde, lighting design and performance / Mintxo Alejos, sound design.
Image credit Maider Jiménez
Björk's CORNUCOPIA
Cornucopia is the tenth concert tour and first theatrical production by Icelandic singer and songwriter Björk. Debuting as a residency show on eight non consecutive nights at Manhattan's The Shed culture center.
My role was to develop the pre-visualisation of the full show, edit and composite Tobias Gremmler visuals and to create an animation for Björk's song Feature Creatures under the direction of Lucrecia Martel.
Björk, creator, creative director, choir, flute and string arrangements, music production and musical direction / Lucrecia Martel, director / Tobias Gremmler, digital visuals / James Merry, co-creative director, headpiece designer / Chiara Stephenson, set designer / Peter Van Der Velde, production manager / Bruno Poet, lighting designer / John Gale, sound design and front of house sound engineer
Image credit Santiago Felipe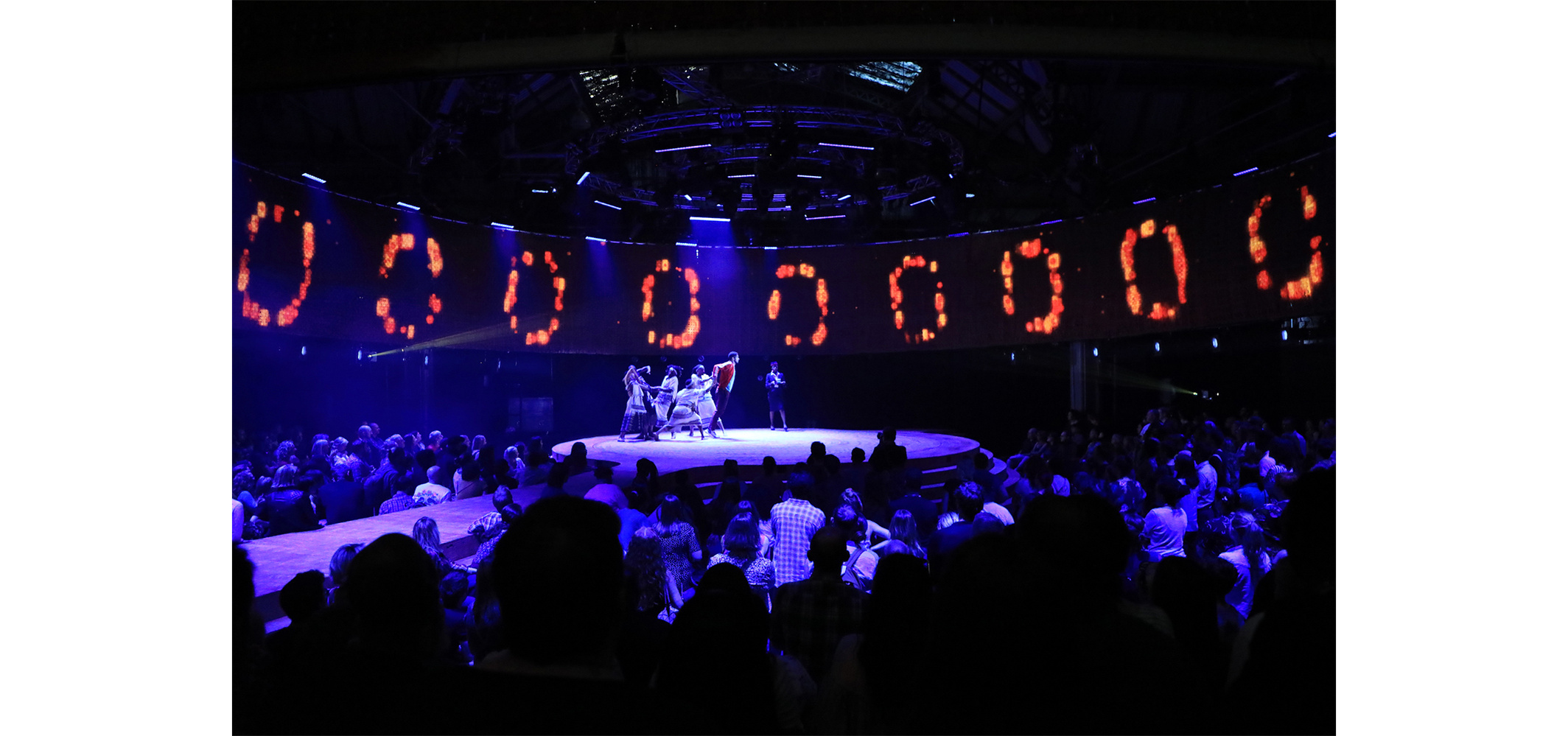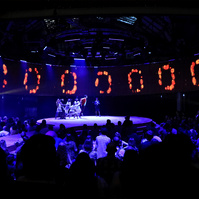 TREE ~ Manchester International Festival
Idris Elba and Kwame Kwei-Armah's electrifying new blend of drama, music and dance follows one man's journey into the heart and soul of contemporary South Africa – with the audience at the centre of the action.
As lead animator I was in charge of designing and creating a series of particle based animations.
Director: Kwame Kwei-Armah / Designer: Jon Bausor / Lighting Designer: Jon Clark / Video: Duncan McLean / Lead Animator: Peque Varela / Animators: Stanley Orwin-Fraser, Brad Purnell and Alex Uragallo / Producers: MIF/Young Vic/Anthology Theatre/Eleanor Lloyd
Image credit Duncan McLean
DERMOT KENNEDY
Electric Picnic, Ireland.
Dermot Kennedy is an Irish singer-songwriter and musician. He is best known for his 2019 single Outnumbered. Electric Picnic is an annual arts-and-music festival where he played on the main stage.
I created the animations for the songs What have I done, Moments Passed and Without Fear.
Designer: Jason Ardizzone-West / Lighting Designer: Owen Pritchard-Smith / Video: Duncan McLean / Animators: Zsolt Balogh, Julien Belin, Eric Lefaure, Gustaf Lindström, Stanley Orwin-Fraser, Brad Purnell, Nathan David Smith, Alex Uragallo and Peque Varela
Image credit Duncan McLean